Sometime ago, I realized how beautiful community is. As someone who was shy, as well as had so many responsibilities that kept me on either "on the go" or "stay at home", it was incredibly isolating at times.
But this area is so amazing. Wherever you spend your time, Rutherford County (And Middle Tennessee, let's be honest) has some unique and awesome local businesses. And the whole point of Sollie Studio's "Small Business Shout Out" is to highlight small businesses who are making our community better.
On that note, meet Steve Butler.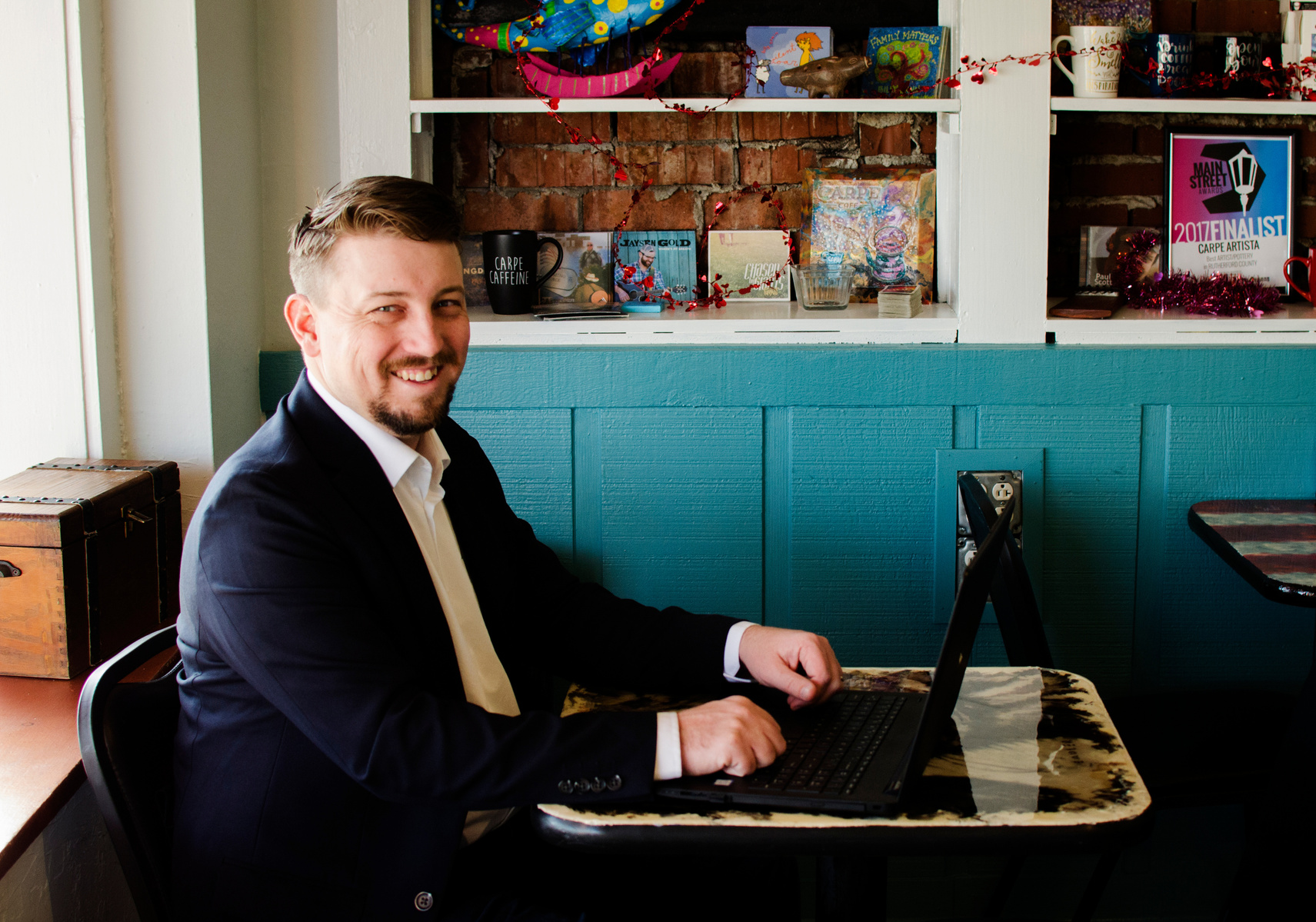 Steve owns Tusker Marketing. Formed in July 2017, the business focuses on all sorts of backend solutions for other business, such as PPC, Facebook advertising, SEO, social media marketing, and most importantly, brand reputation management.
Born in Tampa, Steve moved to Tennessee in 2007. Prior to starting his business, he worked with elephants, which is what inspired his business name and logo. He believes that by developing friendships with his clients, he is better able to craft a plan that fits their needs, and in turn that plan will assist them in achieving their business goals, whether that's streamlining their workflows or converting leads into clients.
However, his real specialty is brand management. What's that, you may ask? Oh, just making sure you get the credit you deserve for providing your best for the customer. Steve is offering a free analysis for business owners, so just email him at tuskermarketinggroup@gmail.com for yours!
I met Steve through a networking group, and one of my first impressions, was that his mind is constantly problem solving. That impression has since only become a fact, because every single interaction with other people I've seen, he is very eager to find solutions for the person, and the other person will usually say "Huh, yeah, that's a good idea!" or "I've not thought of that before!" He definitely knows what he's talking about, but more importantly, he's able to break it down and explain those solutions in a way that is understandable.
Despite his very interesting careers throughout his life, when asked what he is most proud of, he answered, "Watching my daughter grow."
You can view his website at: http://tuskermarketing.com/ and email Steve at steven@tuskermarketing.com. He's also on facebook at: /tuskermarketingseo